Asia
Deltares gained a strong foothold in the South and East Asean research and specialist consultancy market, which is expected to further expand in the coming years. We believe that the scale, scope and multifaceted nature of the South and East Asean region calls for a truly multi-disciplinary and innovative approach that is comprehensive and can provide highly-specialized, most cost-efficient and sustainable solutions.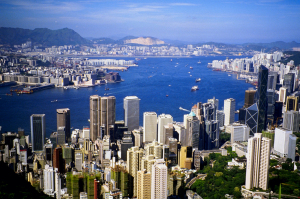 South and East Asia's rapid rise is the most successful story of economic development in recent history. With such achievements at a time when much of the rest of the world struggles with economic recovery, it is expected that the region will continue to be the engine of the global economic growth. Also for Deltares the region becomes increasingly important contributing some 30% of the international work load of Deltares.
Additional to its economic and related technological developments, the region is also known for its dense and still increasing population climate change, sea level rise and subsidence. These drivers of change lead to pressure on space, strong urbanization and shifts in land use, but also to increasing water demand and flood vulnerability.
Likewise, there is an increasing need for implementation, operation and maintenance of flood protection structures, irrigation and drainage systems, water supply and sanitation and key transport infrastructure, such as roads and ports. The natural resources in many of the South and East Asian countries are also characterised by freshwater shortages, salinity intrusion, erosion or sedimentation problems and increasing water pollution and environmental degradation.
Related projects